Yas Island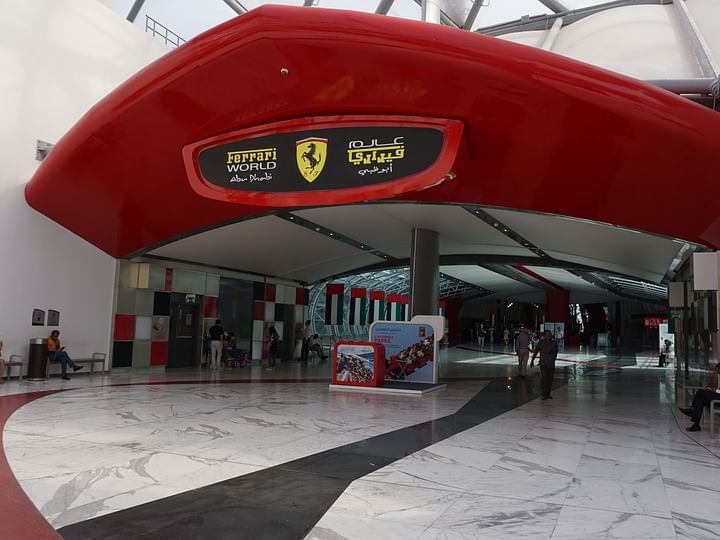 Whether you are looking for a dose of adrenaline or a peaceful sanctuary to unwind, Yas Island caters to all tastes and ages.
Theme Parks
Home to the fastest rollercoaster on the planet, this is a world that recognizes your need for speed. An adrenaline rush at every corner. Feel the passion, the upbeat energy, and the thrill right here in the heart of Abu Dhabi. Featuring record-breaking rides and thrilling attractions, we've built a jam-packed world full of speed and adrenaline to bring you that Ferrari Feeling in its purest form.
​​​​​​​Feel the rush of a looping freefall waterslide, surf the waves of excitement, and hang on the Middle East's longest suspended rollercoaster. With more than 40 exhilarating rides, slides, and attractions, we bring you the world's leading water park right here in Abu Dhabi.
Warner Bros. World Abu Dhabi
​​​​​​​Where else can you stroll in an animated world featuring some of your favourite characters and exceptionally exciting rides? We bring you a top-notch theme park with unique live entertainment shows and endless family experiences. At Warner Bros. World, we make fiction look real, feel real, and sound real.
Leisure Activities
​​​​​​​Reach new heights at CLYMB, the world's ultimate adventure hub that will revolutionize indoor skydiving and climbing. Housing the world's widest indoor skydiving flight chamber and the world's tallest indoor climbing wall, gear up to conquer two record-breaking experiences all under one roof.
​​​​​​​Bringing world-renowned musicians, entertainers, and sporting events to Yas Bay on Yas Island, Etihad Arena is the UAE's largest indoor multi-purpose venue, built using award-winning sustainable technology. Visit the Etihad Arena website where you can explore the electrifying events coming up and purchase tickets from the online ticketing shop.​​​​​​​
Feel the hustle and the bustle of the Abu Dhabi Grand Prix as you tune it to the sounds of car engines revving up. Get behind the wheel of a high-performance car and challenge your friends. Where else can you experience the adrenaline rush on a Formula 1 track? Your adventure awaits right here in the heart of Abu Dhabi.